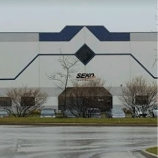 Baltimore-area, MD: From customs brokerage, freight forwarding, warehousing and delivery of everything from medical equipment to finished goods, these locations (Elkridge, Jessup and Savage) handle the most diverse array of clients and services.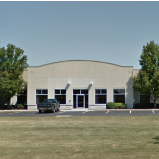 Rochester, NY: Part of the Seko Logistics global network, our Rochester facility provides excellent client value and innovative solutions in logistics, freight forwarding and warehousing.
Costa Mesa, CA: Our healthcare clients place their trust in us, our professional staff and top-notch facilities to care for their medical, surgical, diagnostic and imaging equipment.
State College, PA: The proud home of Shearer Companies with a beautiful and state-of-the-art facility, the company headquarters is located at 100 Walker Drive and houses all aspects of the company's activities with the exception of warehousing operations.
Pittsburgh, PA: A full-service, general logistics provider, ACS is a trusted advisor to its many clients as a shipping agent, as well as providing professional warehousing, distribution and delivery services.
Shearer Companies 100 Walker Drive, State College, PA, 16801 | 814-231-1331 | tec@sekologistics.com